Vintage Rallies Page
Harold Harkin YouTube Channel Videos
Harold Harkin YouTube Channel Videos
Please View Video below for Harold Harkin YouTube Channel Videos and please subscribe to my channel to get notifications of new videos.
Feel Free to Share with family and friends.
Thanks for viewing my videos and visiting my websites.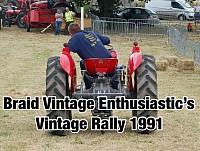 Braid Vintage Enthusiastic Vintage Rally 1991
Braid Vintage First Vintage Video
Here is link to the Braid Vintage Rally in 1991 at Braid Sheddings the video is on Facebook here is link to it.
UlsterVintage.com Presents Vintage Rallies Videos
Vintage Rallies Videos
Welcome to UlsterVintage.com Videos of vintage rallies and Ploughing Matches
Here are my Videos Playlist collections of All my Vintage Videos.
There are 36 Videos and the list is below, if you want particular video please press the menu on top right corner of the video below and you can choose what video you want.
Collection of Vintage Rallies and Ploughing Matches

Video 1: Ulster Vintage Best Slideshow
Video 2: Cloughmills Vintage Rally 2017 Slideshow
Video 3: Markethill Vintage Rally 2016 Slideshow
Video 4: Markethill Vintage Rally 2016
Video 5: Springhill Vintage Rally 2016
Video 6: Shane Castle Vintage Rally Slideshow 2016
Video 7: Shane Castle Vintage Rally 2016
Video 8: Mullahead Ploughing Match Slideshow on Saturday 27th February 2016
Video 9: Mullahead Ploughing Match on Saturday 27th February 2016
Video 10: Mid Ulster Springhill Vintage Rally 2015
Video 11: Shane Castle Vintage and Steam Rally 2015
Video 12: Ballymena Steam & Country Fair Steam Rally 2013
Video 13: Vintage Rally Clips from Ballymena, Shane Castle and Others
Video 14: Traction Engine of Ulster Working Day Rally Threshing Display near Randalstown 
Video 15: Ballymena Rally Slideshow at Ballee Playing Fields on Saturday 8th June 2013
Video 16: Shane Castle Vintage and Steam Rally 2013
Video 17: Shane Castle Vintage and Steam Rally on 6th & 7 May 2012
Video 18: Cloughmills Vintage Rally on Saturday 30th July 2011
Video 19: Ballymena Vintage & Steam Rally on Friday 15th July 2011
Video 20: Garvagh Clydesdale & Vintage Vehicle Club Ploughing Match 2011
Video 21: Carrickfergus Ploughing Match 2010
Video 22: Ballymena Vintage Rally & Country Fair 2010
Video 23: Ballymena Vintage Rally & Country Fair 2010 part 2
Video 24: Northern Ireland Stationary Engine Club at Spade Mill Vintage Rally Tempatrick 2010
Video 25: Shane Castle May Day Steam Rally 2nd & 3rd May 2010
Video 26: Slemish View Vintage Enthusiasts Gathering Rally on Saturday 3rd April 2010
Video 27: Updated Braid Valley Vintage Enthusiasts Vintage Rally at Braid Shedding 2009
Video 28: Shane Castle Vintage and Steam Rally 2022
Video 29: Tamlaght O'Crilly Parish Vintage Rally 2022
Video 30: Cloughmills Vintage Rally 2022
Video 31: Craigs Parish Church Vintage Fete Rally 2022
Video 32: Portglenone District LOL No 7 Vintage Rally and Road Run 2022
Video 33: Ballymena Festival of Steam by The Traction Engine Club of Ulster 2022
Video 34: Loanends Presbyterian Church Vintage Event Queen's Jubilee 2022
Video 35: Carnlough Festival Rally 2022 Video
Video 36: Heart Of The Glens Festival Vintage Rally 2022
Video 37: Last Braid Valley Vintage Enthusiasts Vintage Rally 2019