Vintage History Blog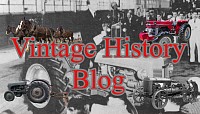 Vintage History Blog
Vintage History Blog
Vintage History Blog Is about Videos Playlist of How Harry Ferguson Created Ferguson Tractors and other machines.
Just Press play on videos Playlist Below there are 3 videos about Harry Ferguson and Henry Ford documentaries.
Also 3 Photos of Harry Ferguson tractors and Rally Car and an article about Harry Ferguson.
Do enjoy and feel free to share with family and friends.
If you like this blog please like my post on Facebook for research purposes.
Thanks,
UlsterVintage.com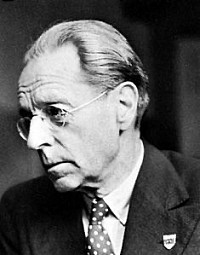 Harry Ferguson article.
Harry Ferguson article.
After falling out with his brother over the safety and future of aviation Ferguson decided to go it alone, and in 1911 founded a company selling Maxwell, Star and Vauxhall cars and Overtime Tractors. Ferguson saw at first hand the weakness of having tractor and plough as separate articulated units, and in 1917 he devised a plough that could be rigidly attached to a Model T Ford car—the Eros, which became a limited success, competing with the Model F Fordson.
In 1917 Ferguson met Charles E. Sorensen while Sorensen was in England scouting production sites for the Fordson tractor. They discussed methods of hitching the implement to the tractor to make them a unit (as opposed to towing the implement like a trailer). In 1920 and 1921 Ferguson demonstrated early versions of his three-point linkageon Fordsons at Cork and at Dearborn. Ferguson and Henry Ford discussed putting the Ferguson System of hitch and implements onto Fordson tractors at the factory, but no deal was struck. At the time the hitch was mechanical. Ferguson and his team of longtime colleagues, including Willie Sands and Archie Greer, soon developed a hydraulic version, which was patented in 1926. After one or two false starts, Ferguson eventually founded the Ferguson-Sherman Inc., with Eber and George Sherman.
The new enterprise manufactured the Ferguson plough incorporating the patented "Duplex" hitch system mainly intended for the Fordson "F" tractor. Following several more years of development, Ferguson's new hydraulic version of the three-point linkage was first seen on his prototype Ferguson black tractor or 'Irish tractor' as Harry called it, now in the Science Museum, Kensington, London. A production version of the "Black" was introduced in May 1936, made at one of the David Brown factories in Huddersfield, Yorkshire, and designated Ferguson Model A tractor.
Ferguson's interests were merged with those of David Brown junior to create the Ferguson-Brown Company.
In October 1938, Ferguson demonstrated his latest tractor to Henry Ford at Dearborn, and they made the famous "handshake agreement". Ferguson took with him his latest patents covering future improvements to the Ferguson tractor and it is these that led to the Ford-Ferguson 9N introduced to the world on 29 June 1939. The 1938 agreement intended that the Ferguson tractor should also be made in the UK at the Ford Ltd factory at Dagenham, Essex but Ford did not have full control at Dagenham and, while Ford Ltd did import US-made 9N/2Ns, Dagenham did not make any.
Henry Ford II, Ford's grandson, ended the handshake agreement on 30 June 1947, following unsuccessful negotiations with Ferguson, but continued to produce a tractor, the 8N, incorporating Ferguson's inventions, the patents on almost all of which had not yet expired, and Ferguson was left without a tractor to sell in North America. Ferguson's reaction was a lawsuit demanding compensation for damage to his business and for Ford's illegal use of his designs. The case was settled out of court in April 1952 for just over $9 million. The court case cost him about half of that and a great deal of stress and ill health.
By 1952, most of the important Ferguson patents had expired, and this allowed Henry Ford II to claim that the case had not restricted Ford's activities too much. It follows that all the world's other tractor manufacturers could also use Ferguson's inventions, which they duly did. A year later Ferguson merged with Massey Harris to become Massey-Harris-Ferguson Co., later Massey Ferguson.
Death
Ferguson died at his home at Lower Swell in 1960, as the result of a barbiturate overdose; the inquest was unable to conclude whether this had been accidental or not.